Cricket Festival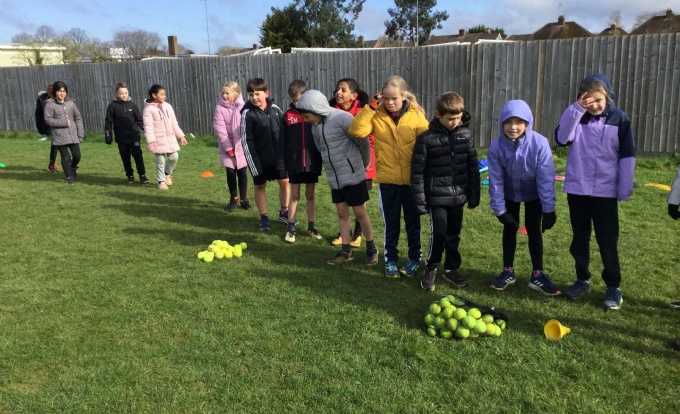 Cricket in the snow - what fun!!
Well after all the beautiful weather last week, cricket seemed like such a good idea. What a difference at BGN on Thursday - we were taking part in cricket activities in the snow!
24 Year 4 pupils were joined by children from Hardwick, Orchard Fields and St John's schools at the new Dynamos Cricket Festival.
Activities focussed on the skills required in a game of cricket and were led by coaches from Chance To Shine programme and Year 8 pupils from BGN.
All children had a lovely morning, despite the weather. We practised bowling, batting and throwing & catching skills, and rounded off the morning with games of Quick Fire Cricket. The Schools Games value was determination - there was certainly plenty of that on show . Congratulations to Sonny C & Zarah W who received certificates for demonstrating exceptional determination.
The event has prepared us for more cricket in the summer term - can't wait for the warmer weather!