Hockey Festival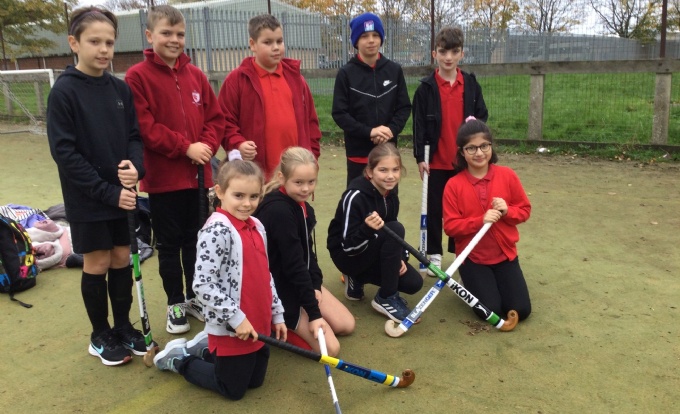 This week was the NOSSP Banbury Area In2Hockey festival at Wykham Park Academy.
We took Year 5 and 6 pupils from our after-school Hockey Club, who were joined by their peers from Dashwood, Orchard Fields, St Mary's Aston Le Walls, Hanwell Fields and Hill View school.
The event was played in a round-robin format with every school playing each other. Considering the majority of our team have only been playing hockey games since September, they did extremely well with 3 wins, 2 draws and 1 loss across the morning.
They continued to show respect to their team, opponents and the officials throughout the competition and finishing 2nd overall was just the icing on the cake. Congratulations - we are very proud of your achievements!