Cricket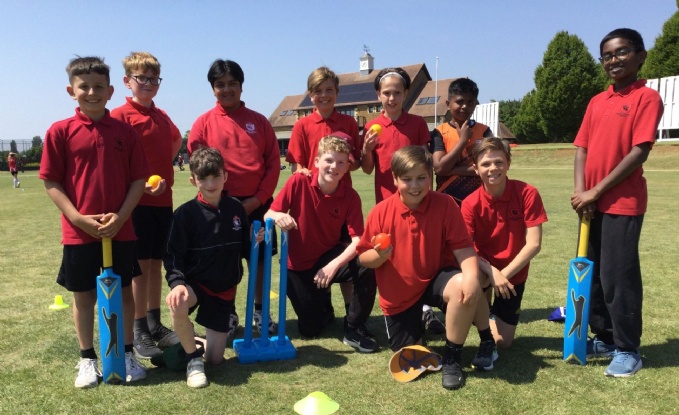 Our Year 5 and 6 cricket teams played in the BGN family competition this week.
We played teams from Orchard Fields and St Mary's Aston Le Walls schools at Banbury Cricket Club under beautiful blue skies. Some amazing batting, bowling and fielding skills were on show as well as great teamwork and determination. Congratulations to all our teams who won their respective competitions and have qualified for the County finals later this term.
A special mention to Thomas, Harry P, Sam, Mason, Jess and Evie who got a special mention for showing amazing honesty during the day. Good luck in the next everyone!