Dynamos Cricket County Final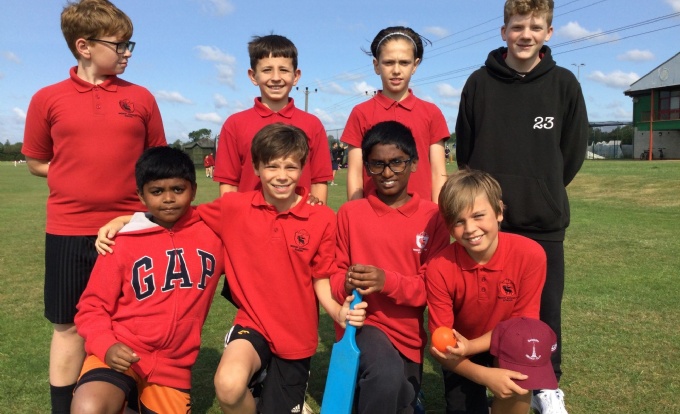 This week saw the first two of the Dynamos Cricket County Finals. Our Year 6 Boys Team and our Year 5 and 6 Girls Team travelled to Stratfield Brake in Kidlington to compete against the other top schools in Oxfordshire.
The boys started in a round robin group of four teams - moving through to the next round where they played Hill View, which they narrowly lost. After playing Queen Emma's school, our Year 6 Boys Team finished 6th overall out of 13 school teams. The boys demonstrated great teamwork and courage with a couple of them playing through injuries! Well done boys, you really played as a great team!
All our players received certificates and wrist bands to recognise their achievements.
---