Cricket Finals!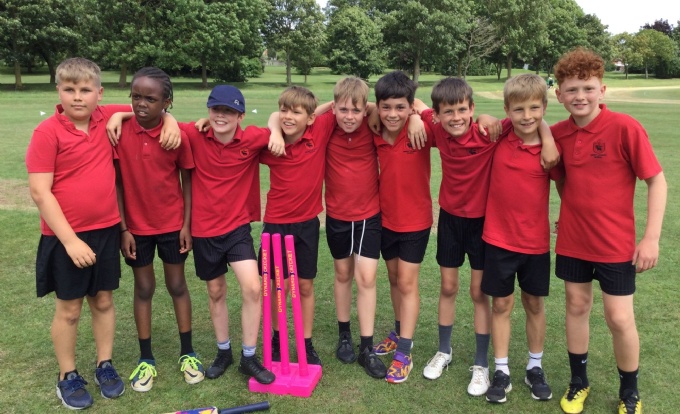 This week our Year 5 Cricket Team travelled to St Edwards school in Oxford to take part in the County Cricket finals.
We were joined by seven other school teams from across Oxfordshire who won their respective partnership finals.
With very little cricket experience in the team, they showed great determination during all the games, some of which were against very experienced and competitive cricketers.
We are so proud of all of you, your attitude and teamwork really was a credit to you all. Finishing 5th was a well deserved result - well done everyone!