Modern Foreign Languages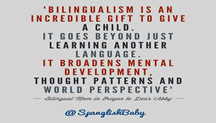 French Intent
At Bishop Loveday School the intention of our modern foreign language curriculum is to ignite a life-long love of learning about other languages and cultures. A high-quality languages education should foster children's curiosity and deepen their understanding of the world whilst also equipping them with the skills and confidence to interact within it, certainly within French speaking countries.
At Bishop Loveday, we are committed to ensuring that competence in another language enables children to interpret, create and exchange meaning within and across cultures. It also helps children develop skills that will open further opportunities later in life.
Our teaching of French enables children to express their ideas and thoughts in another language and to understand and respond to its speakers, both in speech and in writing. Through our teaching of French, we also aim to build the children's 'cultural capital' so that they are aware of similarities and differences between cultures. It is our intention to ensure that by the end of our children's primary education, they have acquired an understanding of both spoken and written French, gaining confidence to speak in French with others and know how important other languages can be in their future.
French Implementation
At Bishop Loveday, our modern foreign language curriculum has been designed to progressively develop skills in French. We currently use 'Twinkl Plan it' units to aid the delivery of our lessons; each unit builds on previous learning and ensures progression throughout the year and across year groups. Our long-term plan for French sets out units which are to be taught throughout the year and ensures that the requirements of the National Curriculum are fully met.
All children in KS2 are taught a different unit of French each term; all of which are organised around a specific topic. The topics covered include (but are not limited to) greetings, school life, shopping, food, hobbies, time and the study of French life itself. During these lessons, children learn key vocabulary and are encouraged and supported to develop their speaking and listening skills through conversational work, singing activities and games. In addition to this, we aim to build confidence in reading and writing. As the children progress through the curriculum they have opportunities to record their work through pictures, captions and sentences.
French Impact
By the end of their modern foreign languages journey at school, the children will have enhanced awareness and understanding of French as a language both spoken and written. This will provide them with the ability to communicate more widely using two different languages. Our children will have a greater understanding of the French language and how this has influenced and shaped different cultures and other languages.
Our French curriculum will have developed our pupils' vocabulary in a different language as well as expand on their own vocabulary by making links. Our children's abilities to read, write and speak French as an additional language will also be developed through our teaching programme.
Summative assessments are used to determine the children's understanding and inform teacher's planning to ensure further differentiated support is available for pupils.