Modern Foreign Languages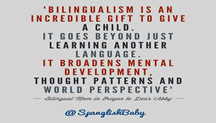 At Bishop Loveday School the purpose of our modern foreign language curriculum is to ignite a life-long love of learning about other languages and cultures. A high-quality languages education should foster children's curiosity and deepen their understanding of the world whilst also equipping them with the skills and confidence to interact within it, certainly within French speaking countries.
At Bishop Loveday, we are committed to ensuring that competence in another language enables children to interpret, create and exchange meaning within and across cultures. It also helps children develop skills that will open further opportunities later in life.
Our teaching of French enables children to express their ideas and thoughts in another language and to understand and respond to its speakers, both in speech and in writing. Through our teaching of French, we also aim to build the children's 'cultural capital' so that they are aware of similarities and differences between cultures. It is our intention to ensure that by the end of our children's primary education, they have acquired an understanding of both spoken and written French, gaining confidence to speak in French with others and know how important other languages can be in their future.
At Bishop Loveday, we use Languages Angels French curriculum to guide our teaching and learning. Please see our Trust website for the progression documents and curriculum statement.